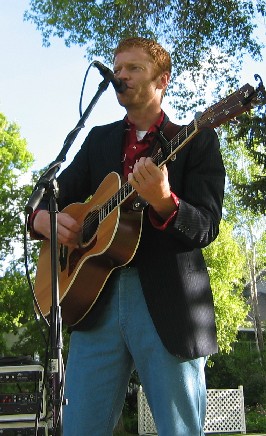 The Timpanogos Singer/Songwriter Alliance (TSSA) was formed in the early months of the year 2000 as an organization of artists working to strengthen original, authentic music in Utah Valley (and to some degree, the rest of Utah too). Initially a loose network of artists, fans, and volunteers, TSSA quickly put itself on the radar of the arts community and local leaders by succesfully organizing the music portion of America's Freedom Festival at Provo. Since then, it has produced several acclaimed compilation CDs, created a number of local concert series, and acted as a network where local artists can interact and develop.
If you share our goals -- either as a performer or listener -- we invite you to join TSSA. We are not a record label, a booking agency, or a promoter, but we do a little bit of each, and membership offers an opportunity to grow through association with the involved artists and other members. There is a requested donation of $25
TSSA is also aimed at serving as an alliance with other musical endeavors already in progress. We have worked closely with the Provo, Lehi, and Springville Arts Councils, Scera, BYUSA, Excel Entertainment, and the Freedom Festival Committee, to name a few. We all benefit from the growth of the arts and music scene, so if you're an organization with goals in common with ours, we encourage you to contact us.